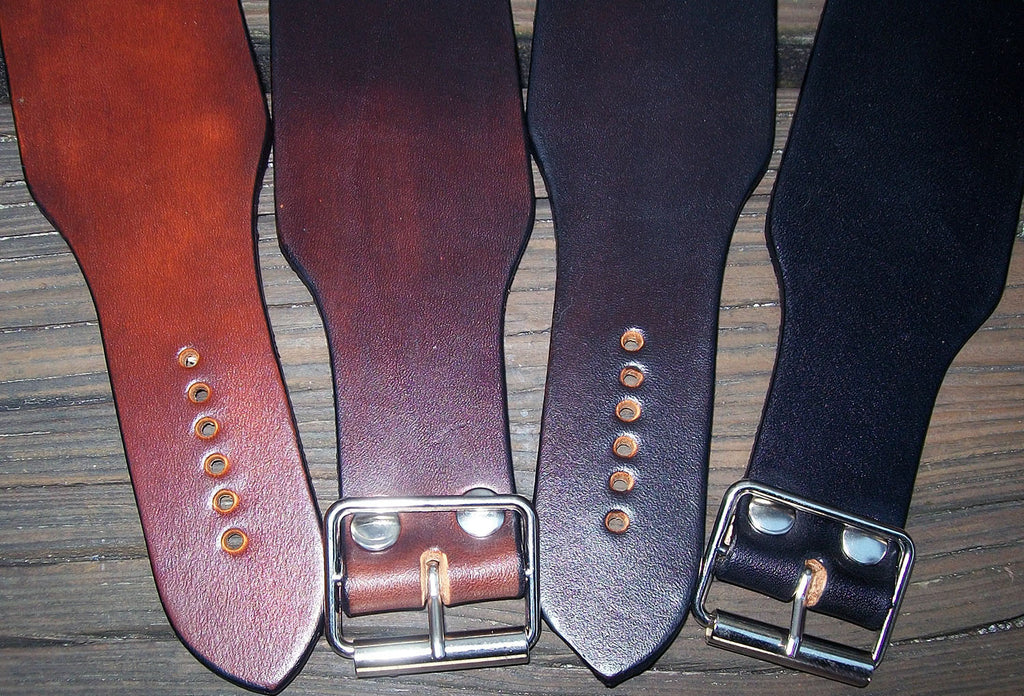 Two Inch Wide Leather Wristbands | Adjustable
$ 21.00
Adjustable two inch wide leather wristbands available in your choice of hand dye colors. Whether it is used for fashion or support our handmade leather goods are proudly made in the USA and built to last a lifetime.
2 Inch wide at center, these plain leather cuffs taper to 1.25 Inch on the buckle ends.
Medium Leather wristbands will fit an actual wrist size of 6.5 Inch to 8 Inch. Learn more about wristband sizing.
Hand Dye colors from Light to Dark are Saddle Tan, Mahogany, Dark Brown, Black
Related Products