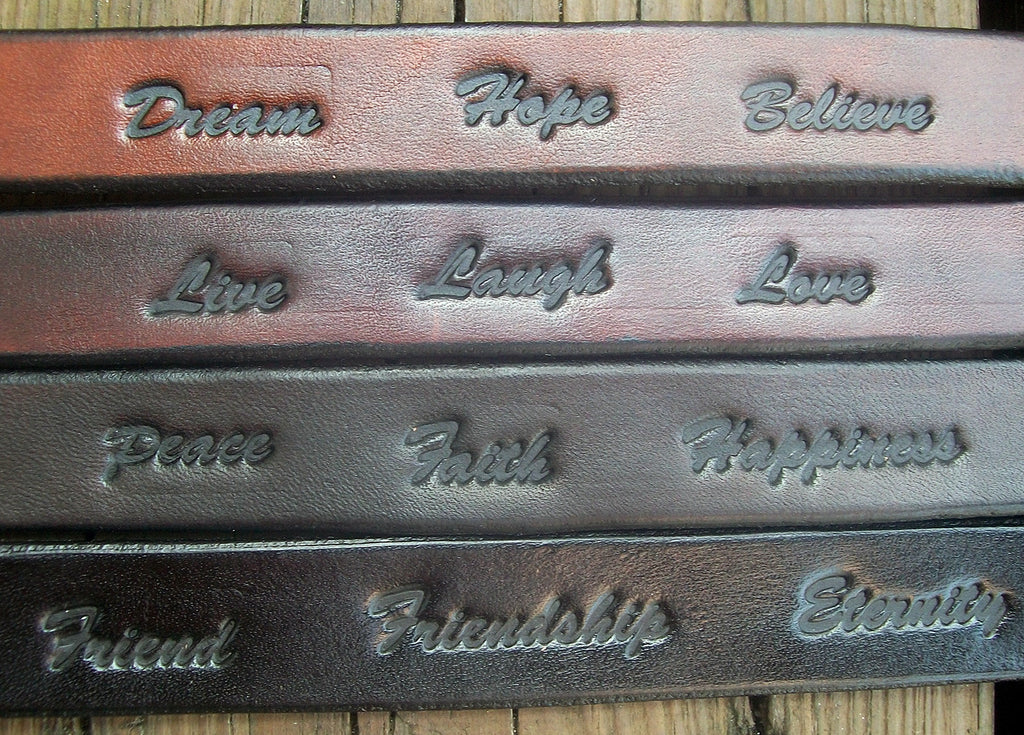 Inspirational Leather Bracelets
$ 15.00
Skinny leather snap bracelets custom made and personalized with your choice of inspirational words in your choice of hand dye nature tone colors. Hand dyed colors from light to dark are Saddle Tan, Mahogany, Dark Brown, and Black.
You can choose up to 3 words in your choice of order. Your choices are: BELIEVE, DREAM, ETERNITY, FAITH, FRIEND, FRIENDSHIP, HAPPINESS, HOPE, LAUGH, LIVE, LOVE, and PEACE.
These leather wristband make great friendship bracelets and couples bracelets.
Made to your Actual Wrist Size. Learn more about wristband sizing. 
Related Products