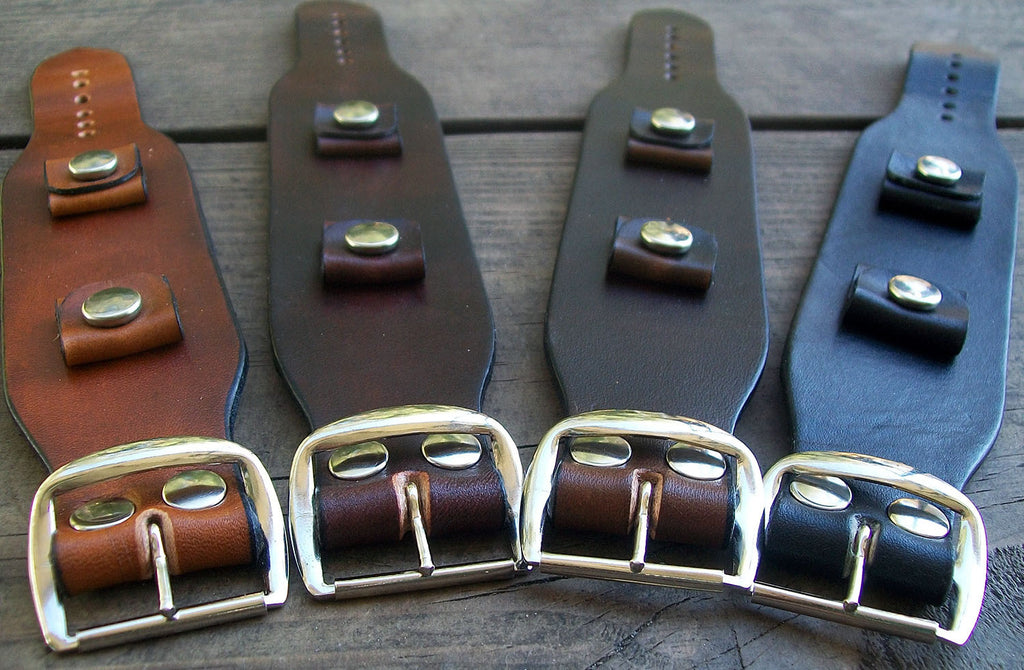 Handmade Leather Watch Bands | Boldly Simple
$ 32.00
Handmade, minimal leather watch bands in 1.5" wide finished in your choice of hand dyed nature toned colors. These simple leather watch straps are 1.5 Inch at center and taper to 1 Inch on the buckle ends. We offer a "standard" pattern that will fit many traditional watch faces, but we offer custom watch sizing to accommodate nearly any spring pin style watch. Be certain to read our Actual Wrist Size method and Watch Face Sizing instructions before making your final selections.  Do not hesitate to Contact Us with any concerns.
SMALL - Leather Watch Bands will fit an Actual Wrist Size 5 1/4 Inch to 6 3/4 Inch
MEDIUM - Leather Watch Strap will fit an Actual Wrist Size of 6 1/2" to 8 Inch
We DO NOT sell any watches. Watch Bands shown with the watch face attached are actual customer photos shared on our Facebook page.
Related Products