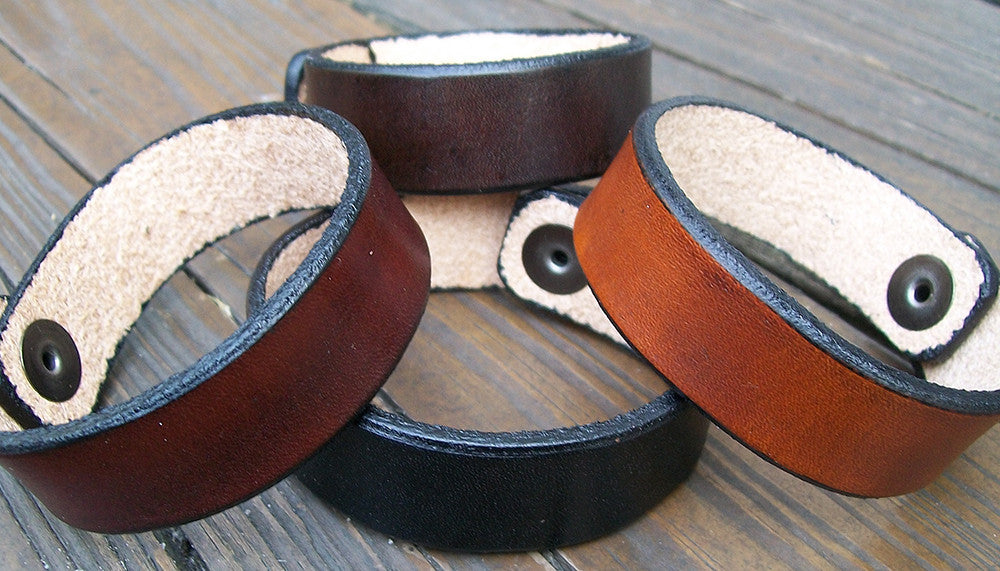 Narrow Leather Wristbands Personalized FREE!
$ 15.00
These plain leather wristbands measure about 3/4" wide and  are custom made to your wrist size.  Optional FREE Personalizing is available. Leather name bracelets are a timeless classic that we have made since the beginning. Leather name bracelets may great personal gifts for children. Of course, they have always been popular with couples. Read more about us.
It is VERY IMPORTANT to get the size right.  We ask for your ACTUAL WRIST SIZE.
We offer Optional Free Personalizing on these handmade leather wristbands.  The letters are about 1/2" so we are limited to about 10 characters.
The picture above shows the two font choices as well a few special characters we can add.  Type in the heart as <3.
Our preferred contact is eMail or Facebook.
Browse all Leather Wristbands
See more 3/4" Leather Bracelets
Related Products