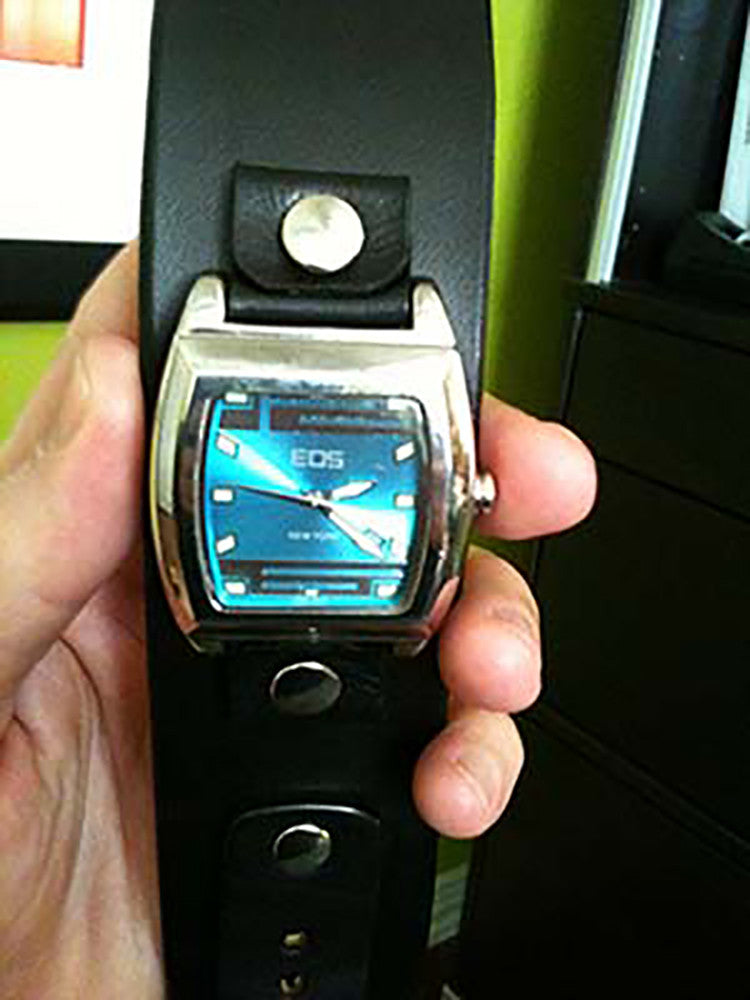 Plain Leather Watch Bands | 1.75 Inch Wide
$ 38.00
Full grain, full cuff leather watch bands designed to be functional and bold. Available in your choice of hand dye nature tone colors, these leather cuff watches are handmade to your actual wrist size and designed to fit any watch face you choose. These cuff style watch bands overlap on the underside of your wrist and buckle in the style of a Ranger belt.  Custom made to your Actual Wrist Size and your Watch Face.  Please read our sizing guide before placing your order.  Do not hesitate to Contact Us with any questions.
Watch cuffs on this page are 1.75 Inch wide.  STANDARD bands are $28.00.  CUSTOM 1.75" wide leather watch bands are $33.00. Proudly handmade in USA!
We offer this same full cuff watch band style in several other options. See all full cuff watch bands.
View our Leather Watch Band Sizing Guide
Related Products