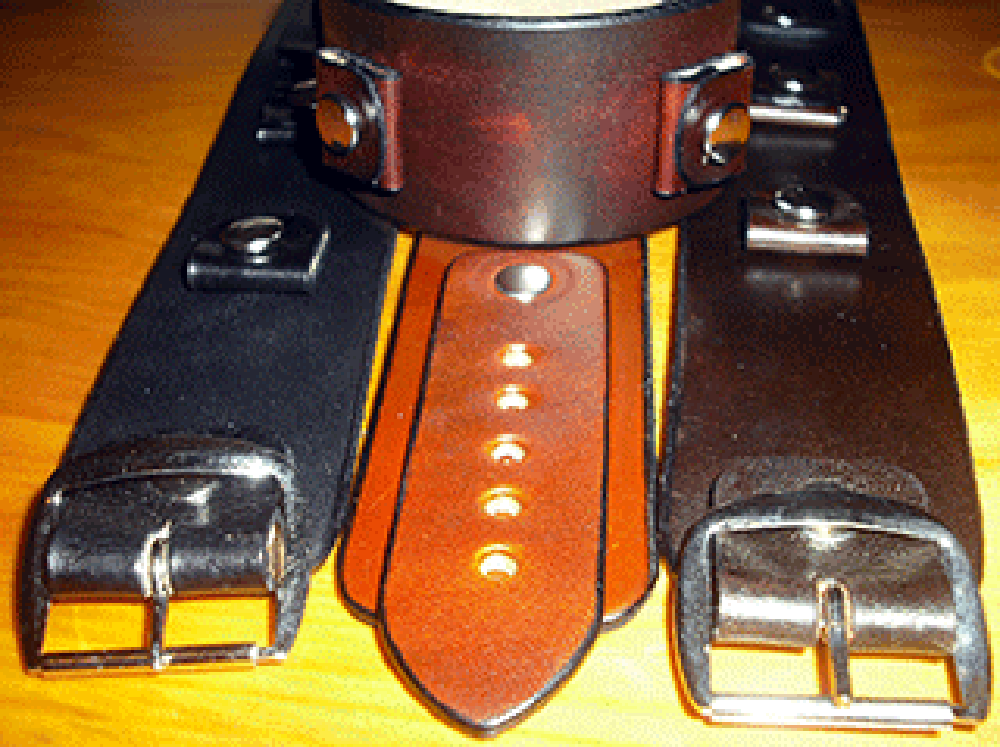 Plain Leather Watchbands | 1.5 Inch
$ 37.00
Plain, handmade cuff leather watchbands designed to make a statement. No frills, solid, hand dyed, full cuff, full grain, cowhide leather watch bands made custom to your wrist size, your watch face and your personal taste.
We ask for your Actual Wrist Size. BE CERTAIN TO READ AND UNDERSTAND our Sizing Instructions!
Hand Dye Colors from light to dark are: Saddle Tan, Mahogany, Dark Brown, and Black.
WE DO NOT SELL ANY WATCHES.  The bands that are shown with watches were shared by a few of our many satisfied Old School Leather Co. fans.Visit us on Facebook
Related Products